Orthodontist Altrincham
Orthodontic treatment is most often used to improve the appearance and alignment of crooked, protruding or crowded teeth, and to correct problems with the bite of the teeth.
Why orthodontics is used
The benefits of orthodontics can include:
correction of dental crowding and straightening of your teeth
correction of your bite so the front and back teeth meet evenly
reducing the chance of damage to prominent teeth
improving your appearance, including your smile
Many people have crowded or crooked teeth, or their teeth don't meet correctly when they bite. These problems can mean the teeth are more likely to become damaged or put a strain on jaw muscles.
In some cases, abnormal development of the teeth and jaw can affect the shape of the face.
Orthodontics can also be used to treat other health problems, such as a cleft lip palate or cases of mild sleep apnoea.
Types of orthodontic treatment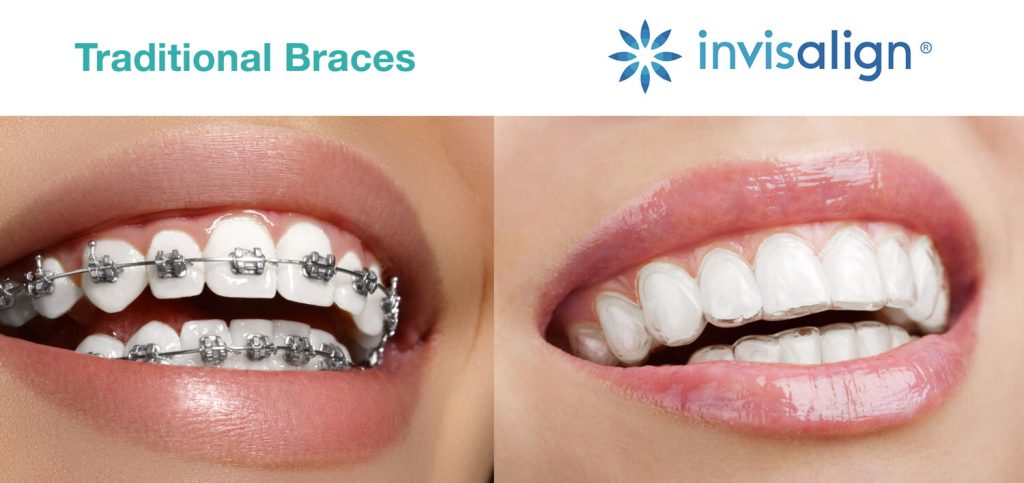 Orthodontics mainly uses braces to correct the position of the teeth. Your exact treatment will depend on the problems with your teeth.
In some cases, you may also need to have some teeth removed as part of your treatment.
The length of treatment will depend on how complicated the problem is, but it's usually between 18 and 24 months.
We offer different methods of Orthodontic work such as:
INVISALIGN
FIXED METAL BRACES
FIXED CERAMIC BRACES / 6 MONTH SMILES
Taking care of your teeth
A common complication of orthodontics is tooth decay. You can get tooth decay when acid is produced from plaque, which builds up on your teeth.
Many people with appliances find it difficult to keep their teeth clean, so extra brushing is essential during treatment.